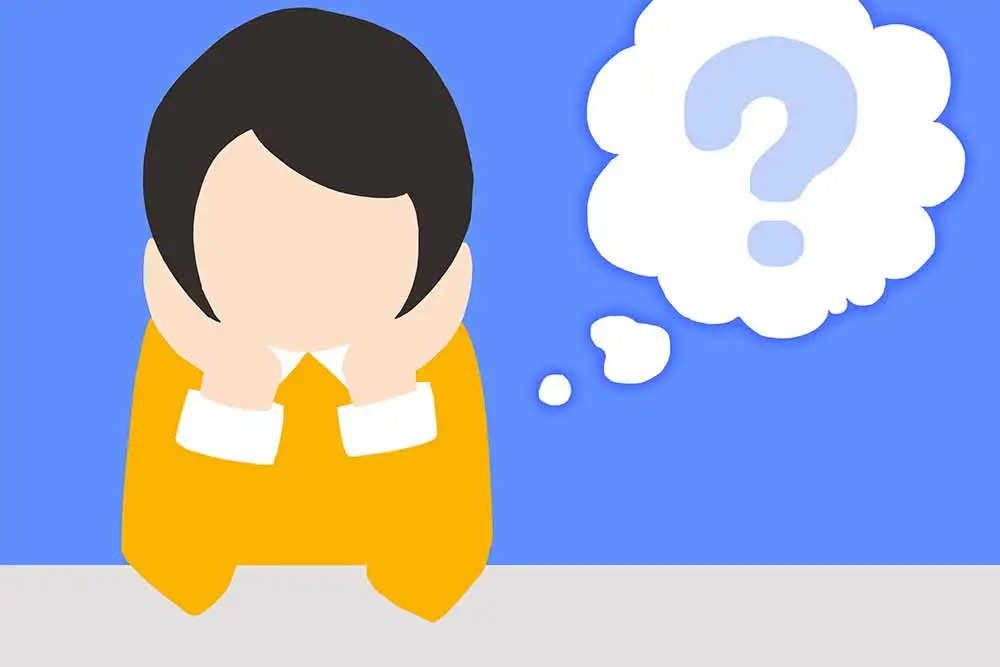 Sometimes websites need to accommodate visitors who feel more comfortable reading in their native language, which may be different than that of the website they are visiting/browsing. As a web design company in Scottsdale, Arizona who builds our websites in WordPress, one recent request from a client was to build their dental website utilizing the ability to easily convert the website language from English to Spanish. Fortunately, this is very easy to accomplish in WordPress because, yes, there is a plugin for that.
Google Language Translator plugin by Rob Myrick
This nifty WordPress plugin is easy to implement, FREE to use and currently offers the ability to translate your website into over 100 languages. All you need to do is install, activate and adjust the settings to your liking. From the visitors' perspective, it does a great job of instantly translating your website text with literally just 2 clicks of a mouse.
Plugin Settings
If you just want to add a "Translate" tab button somewhere on your website pages (say, the top left), you don't even need to use a short code, which we find to be the best way to suit our client. Please see the following screenshots for a step-by-step look at which settings we used for the Google Language Translator plugin.  Don't forget to save your settings by clicking the "Save Changes" button at the end of the plugin's settings page.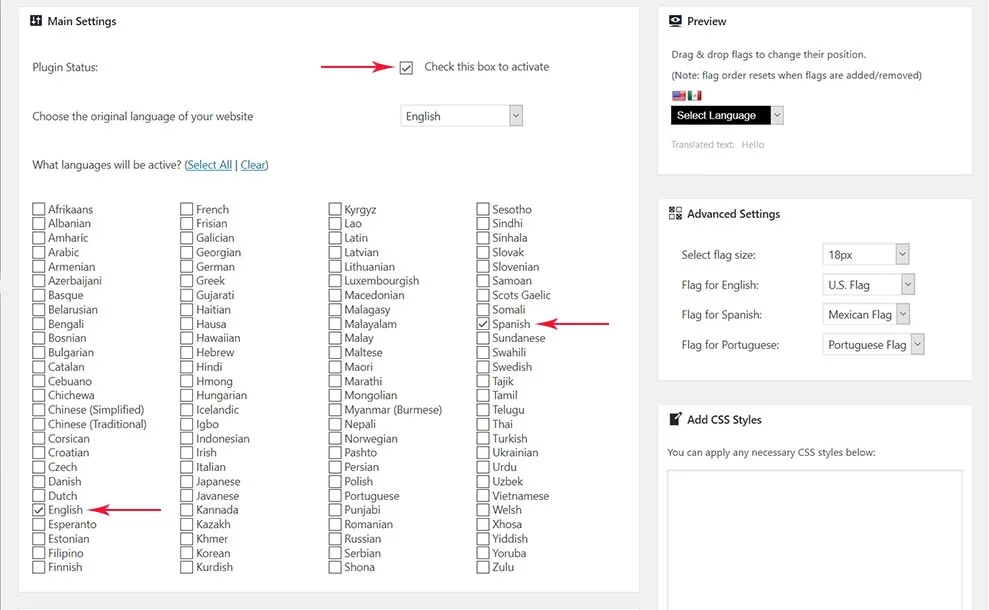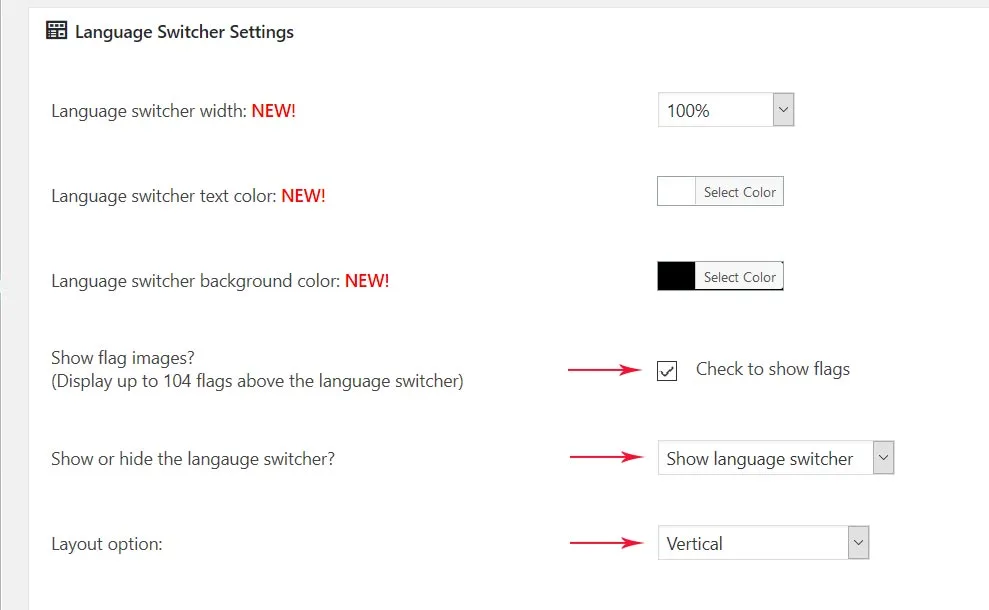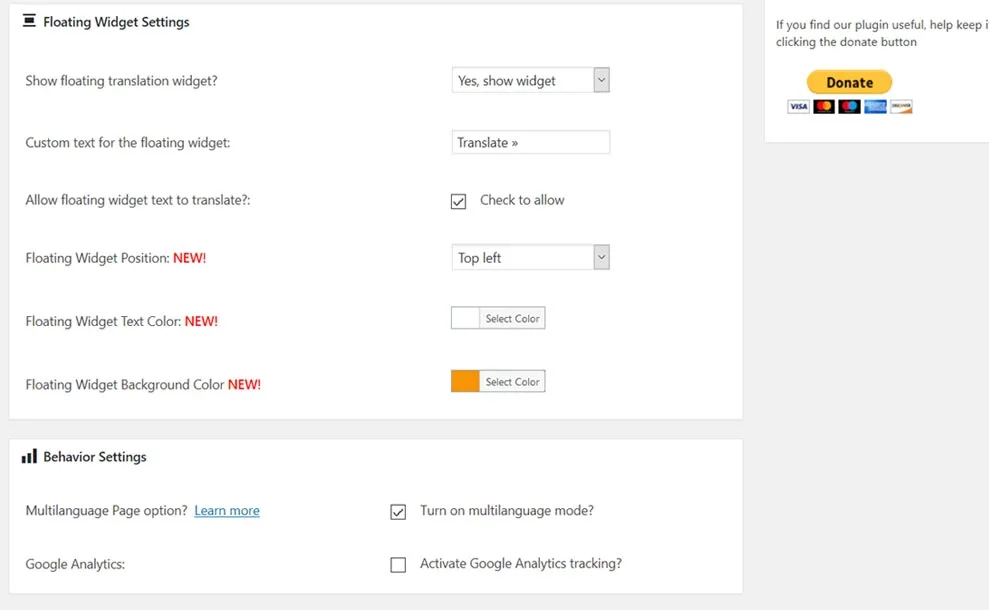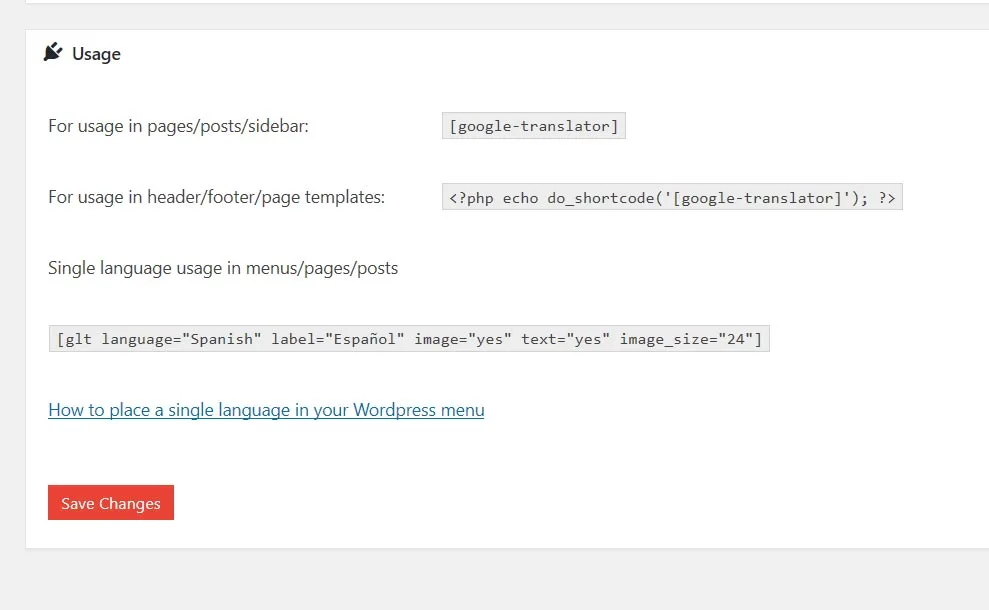 If you would like to learn more about how to translate your WordPress website into a different language, contact our Scottsdale website design team today.