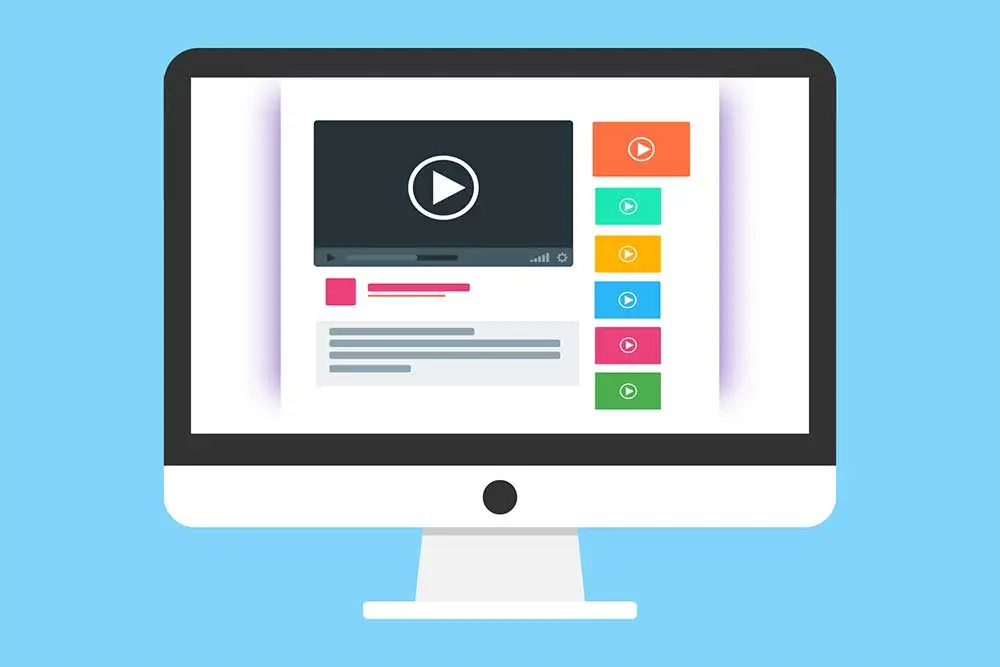 Videos are a powerful and engaging way to communicate with others online. That's why it should be So it's no surprise that having videos on your website can be a crucial part your marketing strategy when it comes to building credibility for your company brand as well as your products or services.
Embed a Video
Perhaps one of the easiest ways to display video on a website would be to "embed" it within your web page.  Why?
Advantages of Embedding a Video within your website.
Ease of implementation. Doesn't require having web coding skills…literally requires just copy and pasting of code or video URL if using a plugin.
Improves performance and Saves money. Avoids using up bandwidth and file storage on your hosting provider's server thus avoiding issues with slow/laggy video streaming and saving you money by not having to pay for a hosting plan with more resources.
Search engine marketing. When using a popular video platform such as YouTube, videos can potentially reach many thousands or millions of people, driving more visitors to your website.
How to Embed a Video within your website.
Go to YouTube and sign up to create a channel.
Upload your video. YouTube accepts a variety of video formats including 3GPP, AVI, FLV, MOV, MP4, MPEGPS, WebM and WMV, however, YouTube recommends uploading your video in MP4 format.
Once your video is uploaded to YouTube, make sure that you click "Publish" to finish uploading a public video to YouTube.
Go to the youtube page where your video is displayed and find the "Share".
Click on "Share" and then click on "Embed".
Copy the embed code and paste into the section of your web page where you would like the video to be displayed.
Save and publish your web page.
WordPress Website Video Embed Plugins
YouTube Embed Plugin by EmbedPlus Team
Feature packed embed plugin for YouTube and best of all, it's FREE.
https://wordpress.org/plugins/youtube-embed-plus/
Video Embed & Thumbnail Generator
This is a great video embed plugin with many useful features and best of all, it's FREE.
https://wordpress.org/plugins/video-embed-thumbnail-generator/