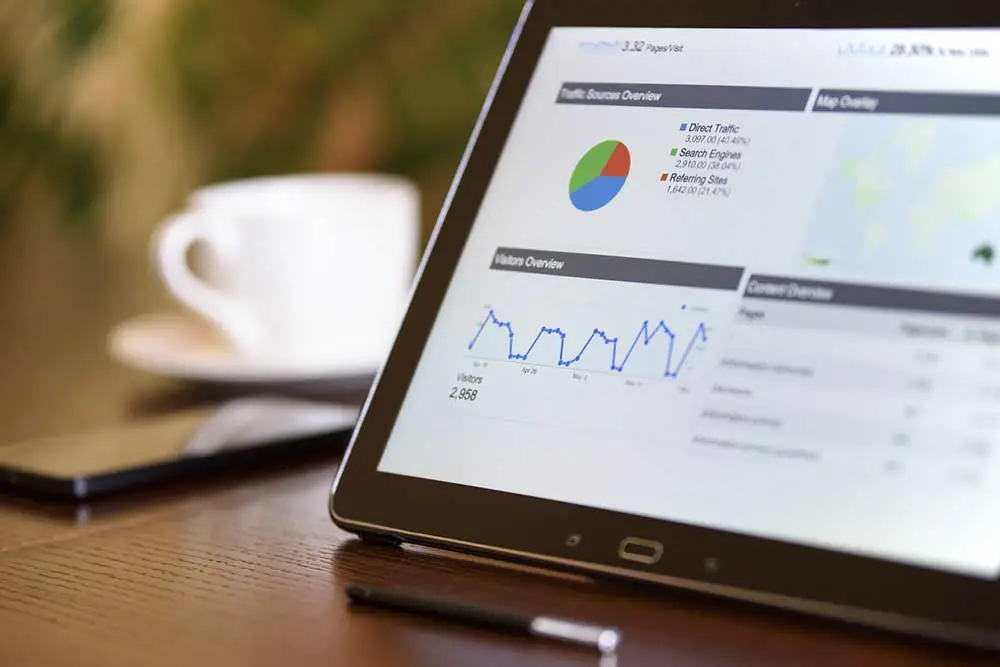 Whether you're a musician, a plumbing company or an online merchant, as a website owner, it can be very helpful to know how many people visit your website each month, year-to-year, etc. It may also be useful to know how long visitors stay on your website, which pages they enter and exit your website from, what keyword they searched to find your website or from what city your visitors are browsing your website and so on.  Answers to all of these questions and more can be solved by implementing website analytics tracking.
Google Analytics
Google Analytics is considered to be the most popular analytics tracking for websites. Although Google does not officially publish statistics about the number of sites using its analytics tracking, it has been estimated that as of 2018, approximately 40 to 50+ million websites use Google Analytics.
Why is Google Analytics So Popular?
Google Analytics is FREE.

It's been said that some of the best things in life are free and Google Analytics is no exception.  After all, who wouldn't want to use a free website analytics tracking tool from a well-known and well-trusted brand such as Google?

Google Analytics is Easy To Set Up.

It literally takes just a few minutes to set up your Google Analytics account, then get the tracking script/code and place within the head section of your web pages. If you have a WordPress website, there are many popular plugins such as All In One SEO Pack, Yoast SEO, MonsterInsights, etc. that make it easy as copying and pasting your code into a field and saving.

Google Analytics Provides Insights to Your Visitors.

Google Analytics provides a wealth of information about your website visitors and their visitor sessions. Those include what keyword someone typed into which search engine to find your website.  Why would you care which search engine your visitors used to find your website?  For PPC Advertising, if you find that the vast majority of your organic traffic comes from Google, then you may want to shift more, if not all, of your Ad budget to Google rather than Yahoo or Bing.  For SEO efforts, it may indicate that you should sharpen your SEO efforts aimed at Google's search algorithm rather than Bing or Yahoo.   Other useful information such as Bounce Rate, Average Session Duration, Landing Page, Exit Page, City, Metro, etc. can provide better insight to your visitors and their behavior with respect to your web page content.

Google Analytics Customizable Reports.

Google makes it a breeze to create custom reports that are easy to read, understand and share with others. This in turn can help you to make better decisions about how to improve your website visitor experience, which can lead to more sales.
Integration with Other Google Products/Tools.

Google Analytics is designed to be easily integrated with other Google Products you might already be using such as Adwords and Search Console and can be used across all devices such as mobile and desktop devices.
Should You Use Google Analytics?
If you would like to see how people find your website and better understand what they do when they're on your website, implementing Google Analytics can be very helpful in this regard. Add the fact that Google Analytics is FREE to use and developed by a well-regarded technology brand, Google, the choice seems pretty obvious.
Would you like to learn more about Google Analytics? Contact our Scottsdale web design team at 480-306-4260.