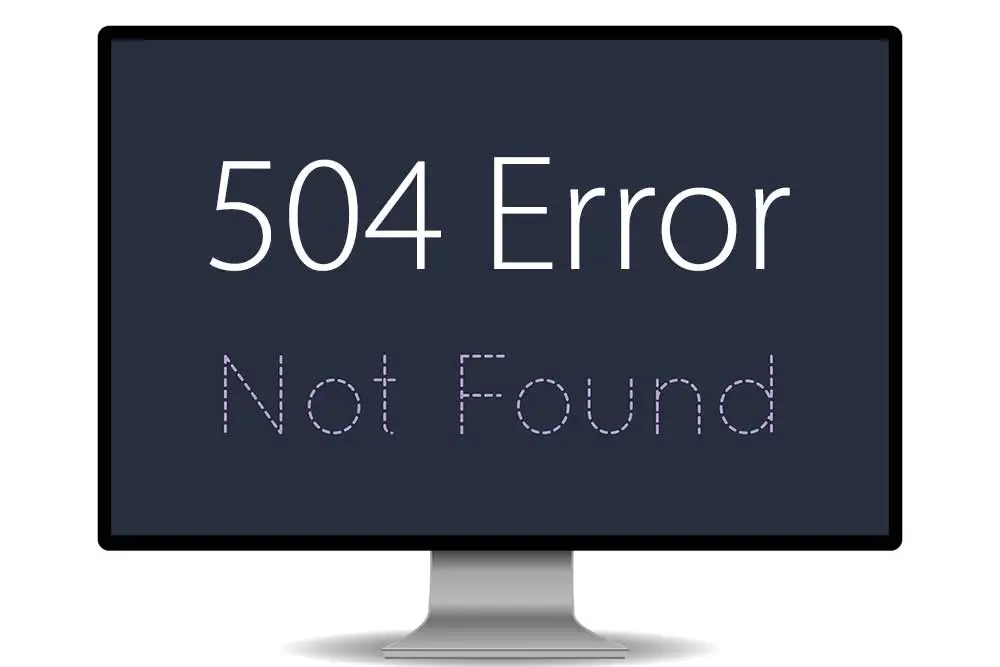 So you are a small business owner with a website. One day you get a call or an email letting you know that your website is down, or inaccessible. The first thing you do is you open up your default web browser (Chrome, Firefox or IE), and attempt to visit your website.  However, to your horror, your website does not "come up". Instead you are greeted by a 504 gateway timeout error.
But why are you getting a 504 error?
A 504 gateway timeout error typically occurs when there is some type of malfunction on the server-side.
3 Common Server Malfunctions that Can Result in a 504 Error
A Recent DNS Change
DNS (The Domain Name System) is the relationship that links domain names to IP addresses. Whenever the DNS is updated, such as in a server migration, the server may not be correctly configured.
A Server Issue
The server for the website in question may simply be down;  there may be a connectivity issue; there might be too many people visiting the site at the simultaneously.
A Firewall Issue
A firewall is designed to provide security by filtering incoming and outgoing traffic based on a set of rules. In general, a firewall should reduce or eliminate unwanted network communications while allowing all legitimate communication to flow freely. However, sometimes, a firewall may end up stopping the transmission of "safe" content mistaken for malicious content. In such instances, this would prevent visitors from seeing content they're trying to access from the website in question.
What Can You Do When You Encounter a 504 Error?
Refresh Your Browser
You can try to click on the refresh button (usually located to the left of the website URL) of your web browser. You could also try pressing on the F5 of your keyboard.
Try a Different Browser or Computer/Device
You can try to visit the same website using a different web browser. So, if you are experiencing the 503 error while using Firefox, switch to Chrome or IE and try visiting the website again. If this doesn't work, try a different computer.
Restart Your Equipment
You can always try to restart your device (i.e. Computer, smartphone), along with your router and/or modem.
Change your DNS server
This one may not be as convenient to do, but if you are using the default servers assigned by your Internet Service  Provider, you could try using open DNS servers like Google's Public DNS.
Contact the website administrator or your internet service provider
Perhaps the easiest thing you can do when you get a 503 error is to contact the website's webmaster or administrator.
Do Something Else
Try doing some other activity and try to visit the site in question at a later time. Chances are, the issue may get resolved by the hosting provider while you stepped away.
If you would like to learn more about 504 errors, contact our expert team of Scottsdale web designers at 480-306-4260.