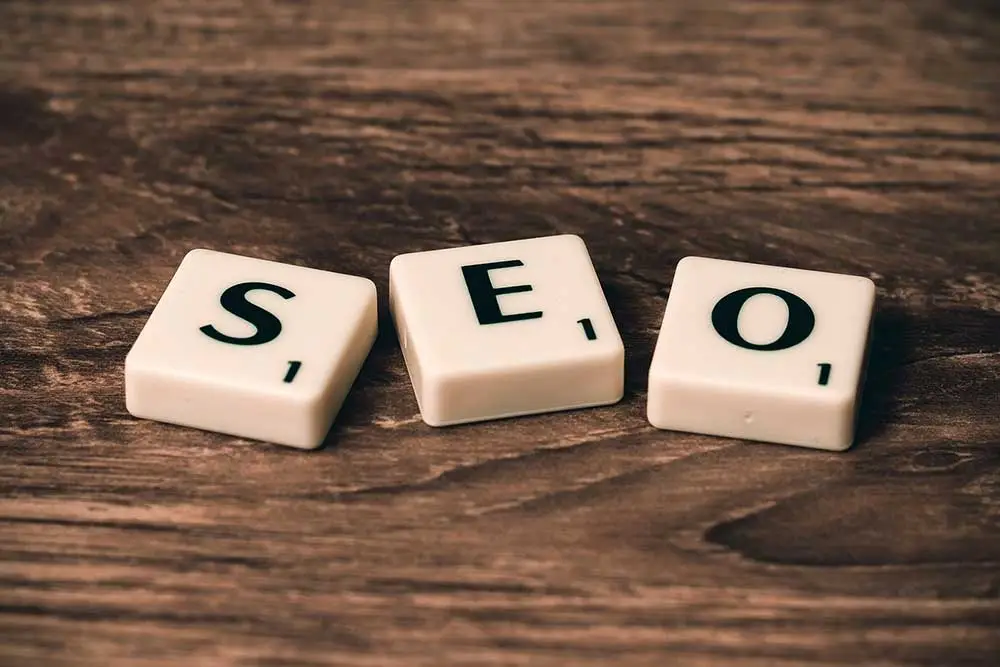 Before we answer that question, let's first define SEO.
What is SEO?
SEO is the acronym for Search Engine Optimization and SEO is the implementation of various techniques to improve a website's visibility within the search engine results pages (SERPs) for targeted keywords. The process of SEO begins with keyword research and then writing content and optimizing tags that are relevant and consistent with those keywords.
SEO Benefits
Simply put, the obvious benefit of SEO is that it can help a website rank better (higher) in search engine results pages of Google, Yahoo and/or Bing. When a website ranks better (higher) in the search engine results pages, more "organic traffic" is driven to that website. Organic traffic is generally defined as the number of web visitors who find and enter a website from a keyword search in a search engine, when that website appears in the search engine results pages as an "organic" listing, as opposed to a paid ad.
SEO Types
There are two types of SEO, on-page SEO and off-page SEO. On-page SEO simply means that optimization for keywords are implemented within the pages of the website. Off-page SEO is that which is done outside the website itself, which typically includes link building. Link building is the process by which links are created from external websites and "link to" the website seeking to benefit from the link building effort. When links from external websites link to a particular website, this tells search engines such as Google, that the website receiving those links, and content contained within that website, are important/valuable/relevant.
Mobile vs Desktop SEO
It should be no surprise that Google, the most popular search engine worldwide, distinguishes search engine results for mobile devices from desktop devices.
That is because Google uses what they call "mobile-first indexing", to crawl via a smartphone agent, primarily the website's mobile version of its content, for the purposes of indexing and ranking. That said, Google does not require websites to have mobile friendly content, but obviously to do so, is highly recommended if your goal is to rank higher in their organic search results.
Consider this, according to Google, approximately 63% of its US based, organic search traffic comes from mobile devices. Therefore, due to this large percentage of people visiting websites from a mobile device such as a smartphone or tablet, it is essential that your website is optimized for mobile device usage. If not, your website could suffer in Google's mobile search results because of a poor mobile user experience. To that end, optimizing your website for mobile devices means that your website utilize next gen images, appropriate color contrast, SSL and eliminate unused code (unnecessary code or code bloat), etc.
How Frequently Should SEO be Done?
First, we recommend that SEO be implemented at the same time you website is being built. After the initial SEO implementation, updating your website's SEO on an ongoing basis is important to its success in maintaining and/or improving search engine rankings. That said, many have asked how often should SEO be updated for their website.
Some believe SEO should be implemented every month, while others agree every 3, 6 or 12 months.
Generally speaking, there is no right or wrong answer in terms of the frequency with which SEO is implemented. It really boils down to factors such as the competitiveness of the industry or local market websites your website is competing against for targeted keywords. It also depends on what changes search engines such as Google, make to their algorithms that are made public.
Under typical circumstances, we may recommend at least every 6-12 months that you revisit your SEO implementations.
Long-term SEO success cannot be achieved with just a single SEO implementation. It is an ongoing effort that must adjust to changes in competition, keywords and search engine algorithms.
If you have any questions about how often SEO should be performed on your website, contact the SEO and Scottsdale web design experts at Prominent Web Design by calling 480-306-4260 or email us.